Doctor Octopus!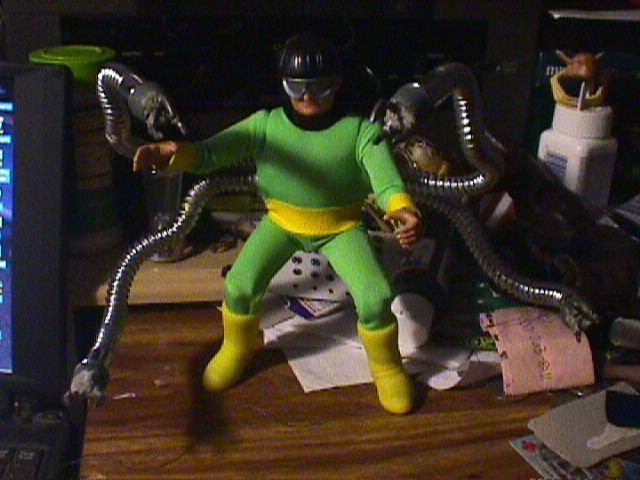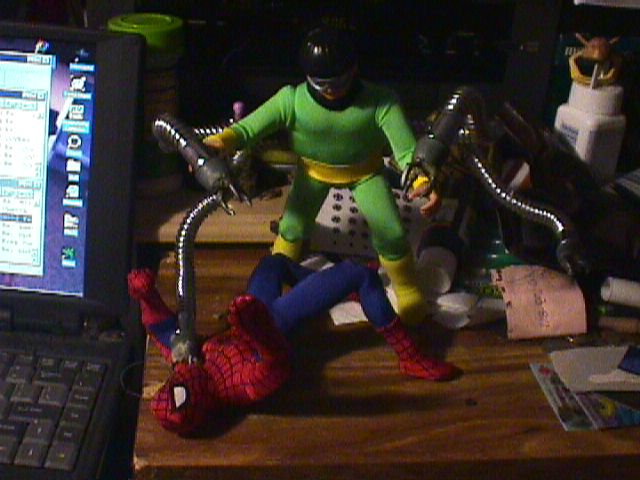 Physicist Otto Octavius, inventer of an amazing four-armed "waldo" system,
had the arms grafted to his body in a nuclear accident.
The experience drove him mad, and his dark nature led him to become one of New York's most feared criminals... And one of Spider-Man's deadliest enemies!
Under the sobriquet "Doctor Octopus," he battled such luminaries as the Kingpin for control of New York's underworld.
He was also responsible for the death of Captain George Stacy, father of Peter Parker's first great love, Gwendolyn Stacy.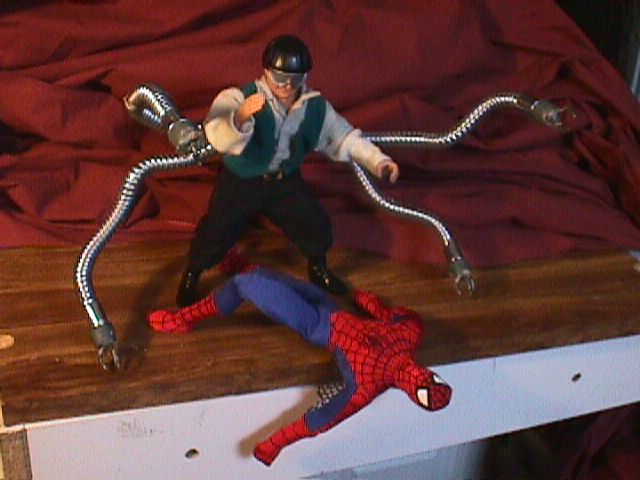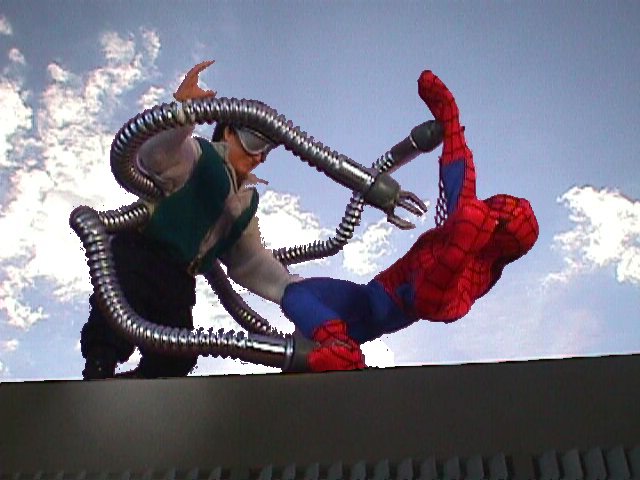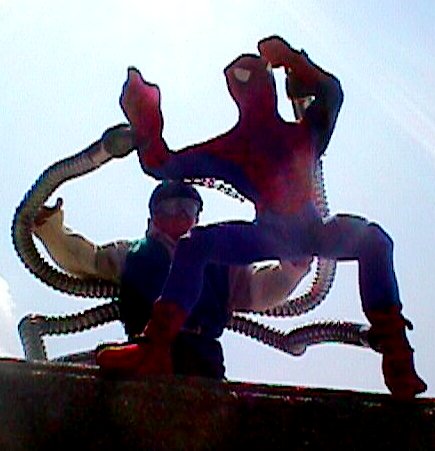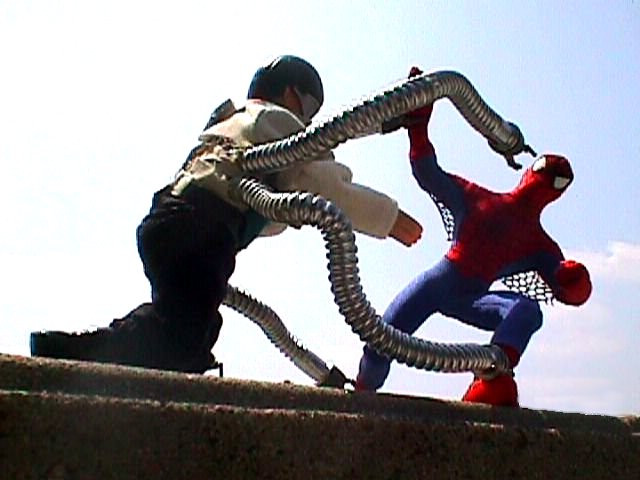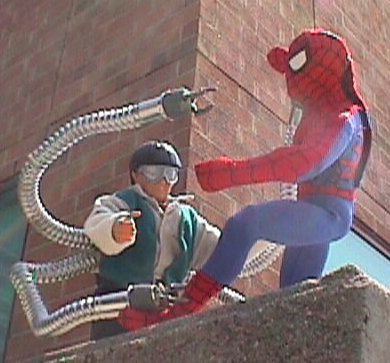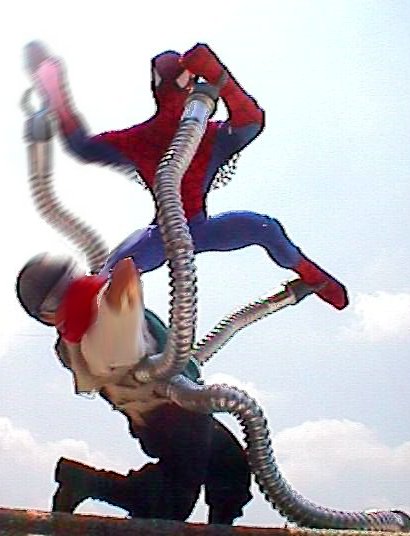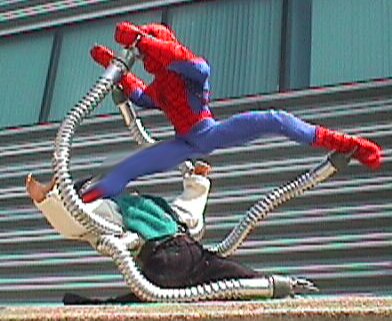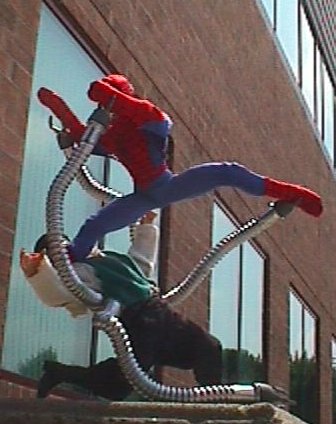 Doc Ock is an Exclusive Premieres "Londo Mollari" of Babylon 5 fame, with his hair cut off and replaced with the hair cut from a "Fun 4 All" "Moe Howard" of Three Stooges fame.

The Tentacles are Eastman ZRL612R 3/8" OD x 12" EX FLEX BASIN TUBE, from Home Depot. They're a little too stiff for the best play value, but they look great! The claws -- now that he has some -- are from the Toy Biz "The Vault" Ultron figure.

The outfit with the vest is from the "Dmitri" doll from Mattel's "Anastasia" line.

The green jumpsuit in the two "Final Status" Doc Ock Pics at the top is an "Electro" jumpsuit, stripped of lightning. The belt and cuffs are yellow vynil. The boots are vision boots.

Back