"Daily Bugle" Publisher and Editor-in-Chief
J. Jonah Jameson

At the New York Kitchen Appliance show, Jonah sends photographer Peter Parker in search of "Good Art!"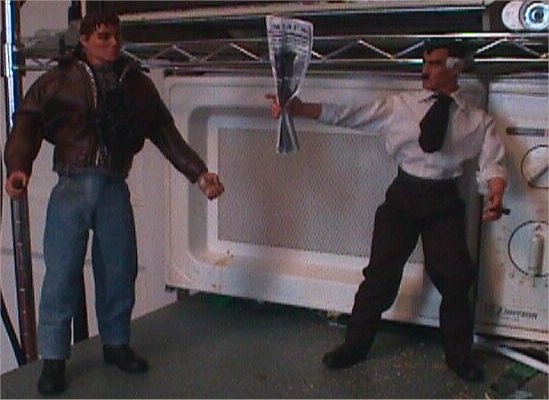 Jolly Jonah's been a newspaperman a long time, but sometimes you just can't avoid boring public events.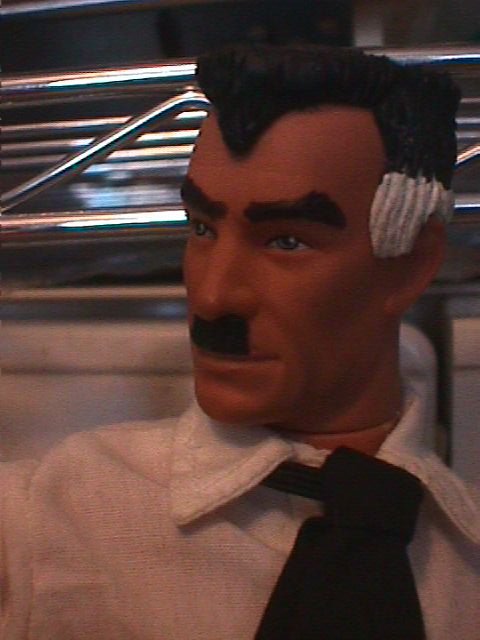 This won't be as exciting a story as yesterday's coverage of the huge protest rally against Mutant Registration in Washington, DC.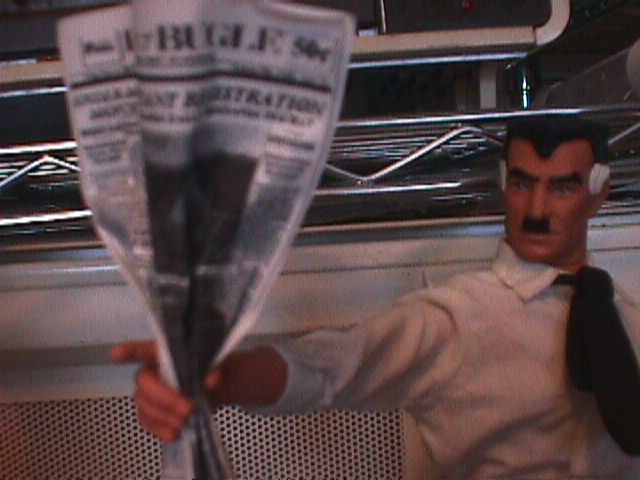 The "Daily Bugle" is Jameson's pride and joy.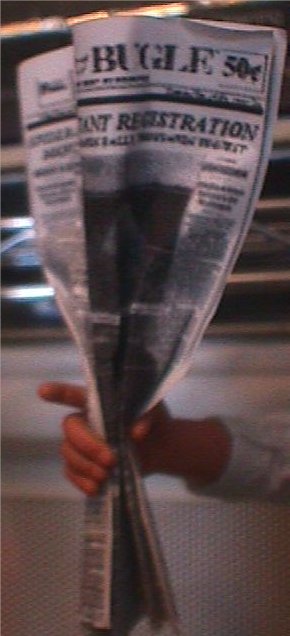 Thoughtful Journalism isn't Jonah's usual approach.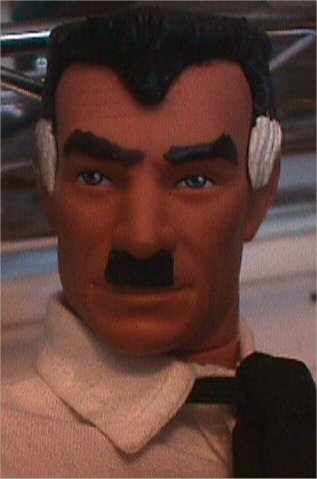 Jonah poses for a picture with his Pulitzer-Prize-Winning shutterbug.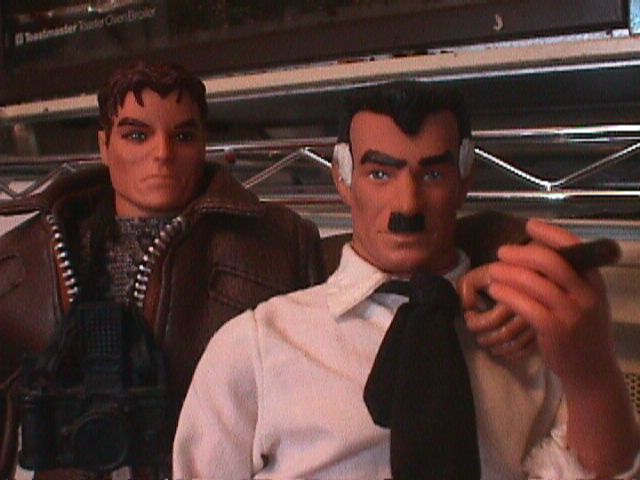 Jonah's smoking his usual 5-cent "El Ropo" cigar.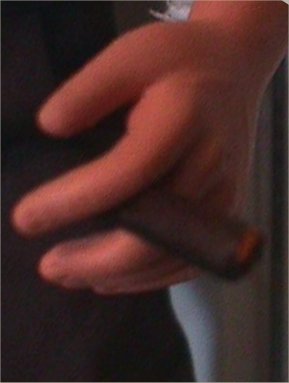 Peter doesn't seem to be too happy with his boss.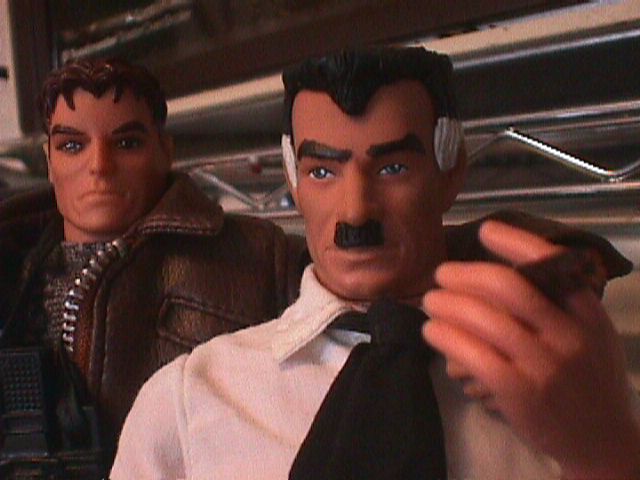 Jonah meets with friend and coleague, Editor-in-Chief Joseph "Robbie" Robertson.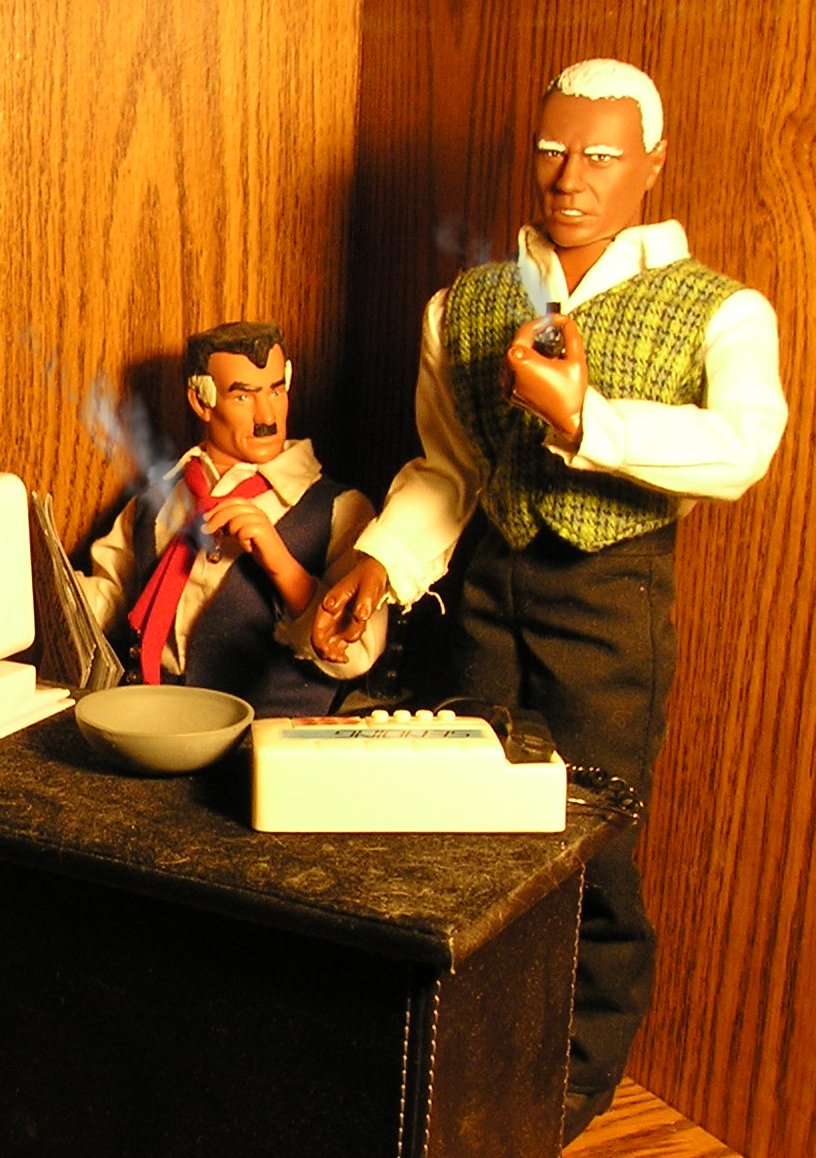 Robbie in close-up.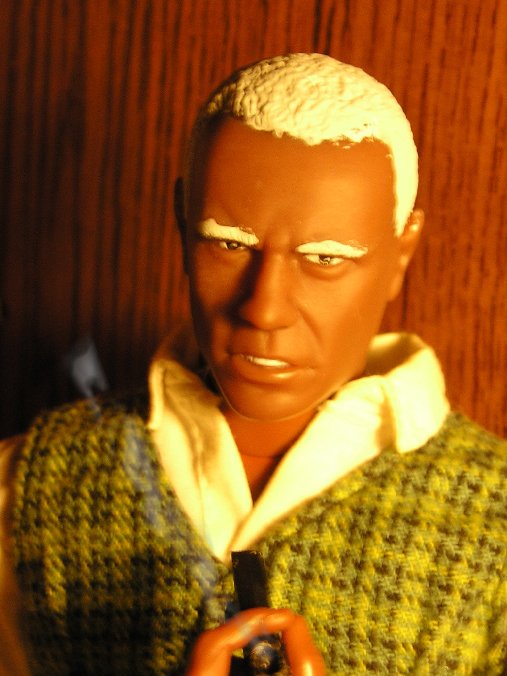 Jonah in close-up.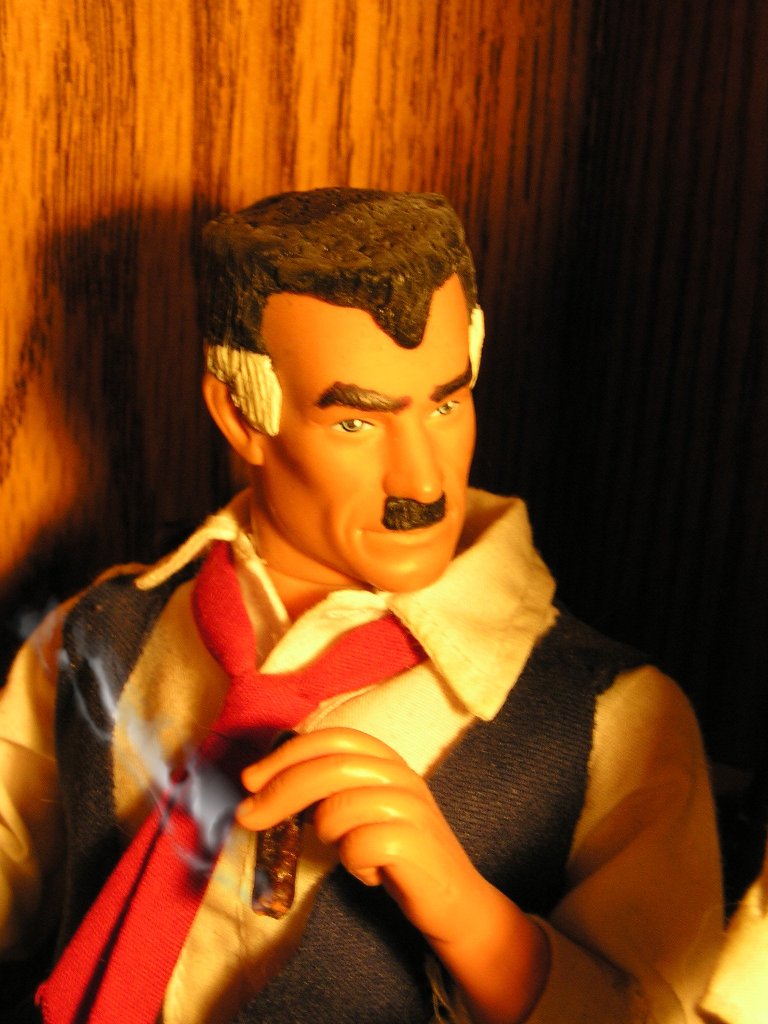 Jonah, Robbie and Peter Parker meet in a spare office while Jonah's office undergoes repairs after an attack by the Scorpion.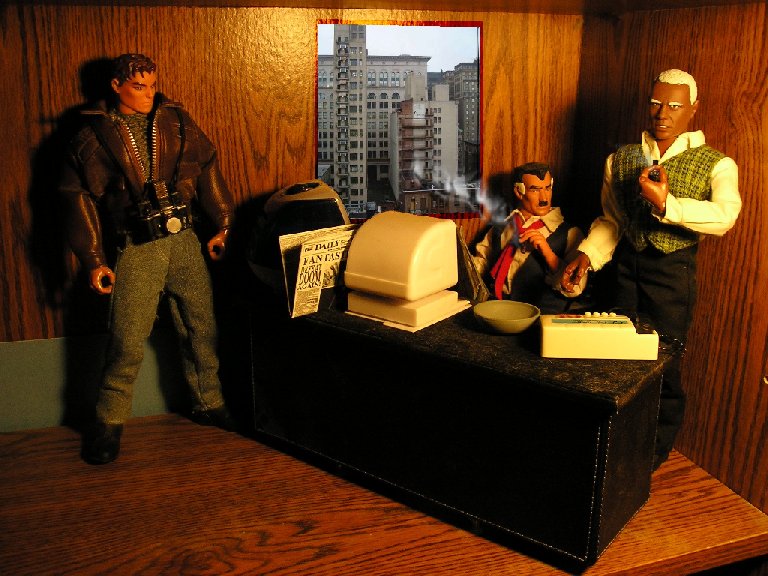 click image for larger view.
JJJ is an "Ernie Pyle" head, with added hair and mustache, on a Guadalcanal Time-Life CC Joe body, with the tie from the 21st Century "Luftwaffe General," a Ken shirt and pants, generic Joe boots, and a home-made cigar and printed "Daily Bugle" newspaper.