Professor Henry Jones, Sr.
They say the apple doesn't fall far from the tree, but they don't know the Jones Boys.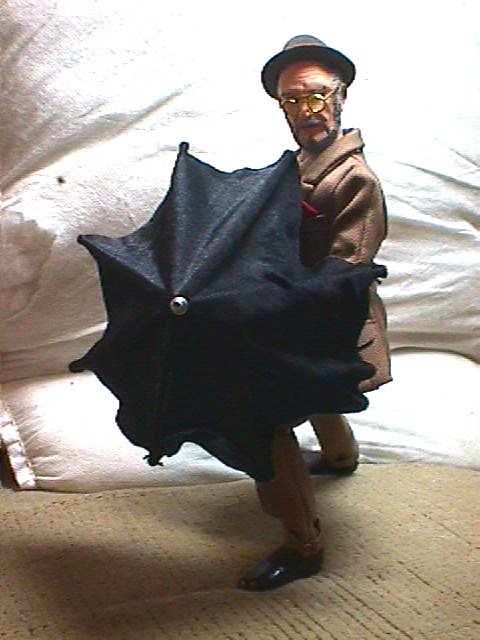 Professor Henry Jones, Sr. is a noted srcheologist a specialist in Holy Grail lore.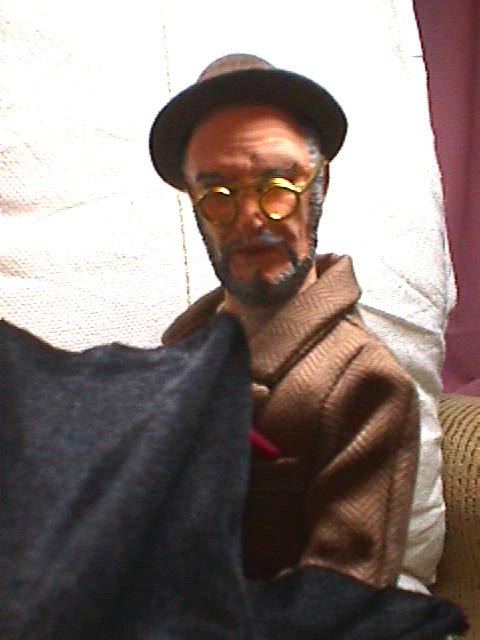 "I suddenly remembered my Charlamagne," he once said. "Let your armies be the Rocks, and the Trees, and the Birds in the Sky!"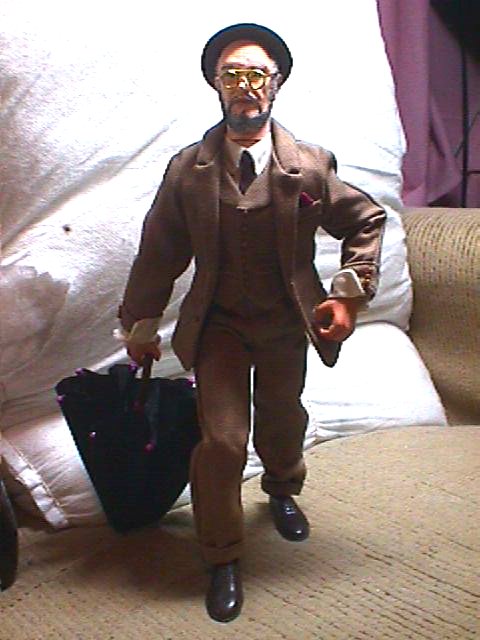 He looked back at the flaming wreckage of the German plane. "Well, come on!" he called to his son.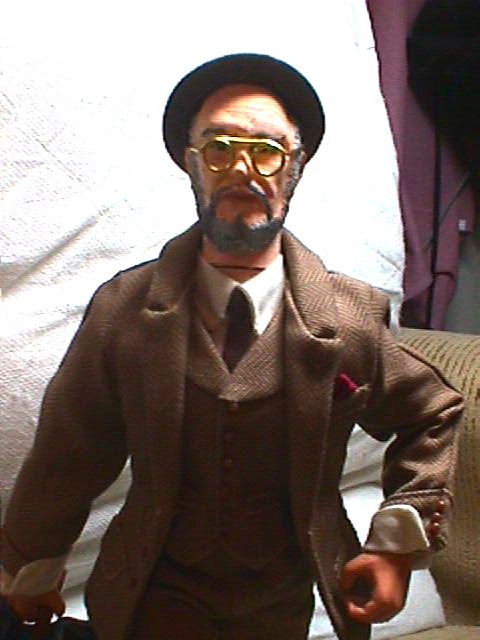 "What are you waiting for!"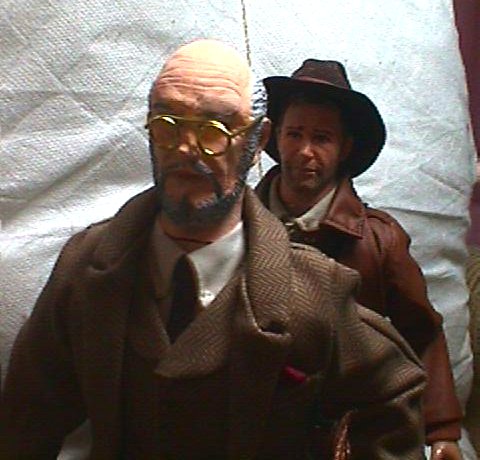 The lighting in the shots above didn't do the sculpt justice, so here are a couple more shots.
In better lighting.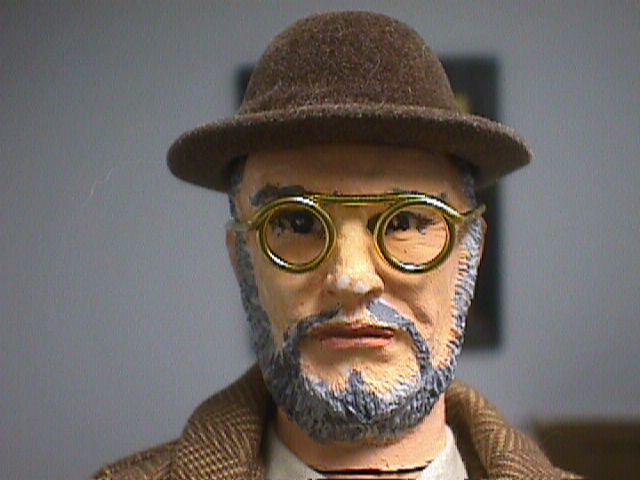 Without hat.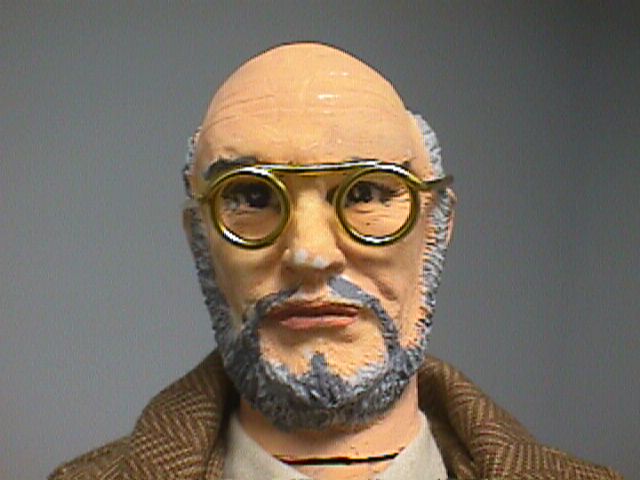 Without hat or glasses.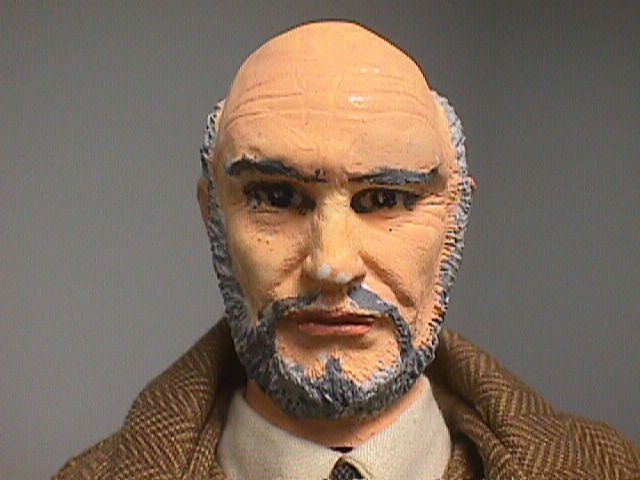 Henry Jones's head is a custom sculpt bought from a friend on a GI-Joe Classic Collection body. His hat and costume were originally on the "Ken as Professor Henry Higgins" doll from the Barbie "My Fair Lady" collection. Custom socks, and brown shoes from an old European GI-Joe "BundesGrendschutzPolizei" uniform. The umbrella is the pink mechanism from a "Generation Next" Beach Umbrella on about half of the "Soldiers of the World" George Washington's cane, with a custom-made circle of black lycra replacing the beach umbrella's "pink-and-pepsi-logo" theme. This was attached at the end with a few wraps of wire.