Who's the black privatre dick who's a sex machine with all the chicks?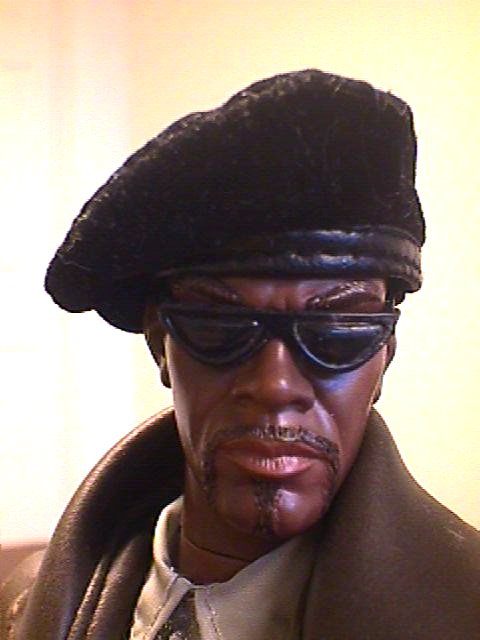 He's a complicated man; no-one understands him but his woman...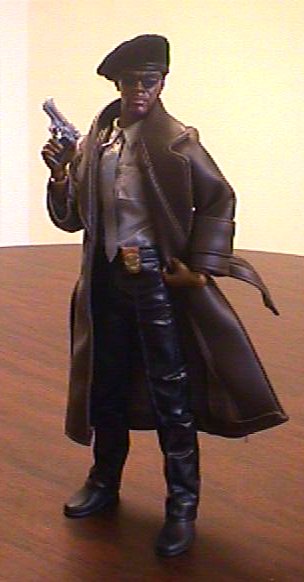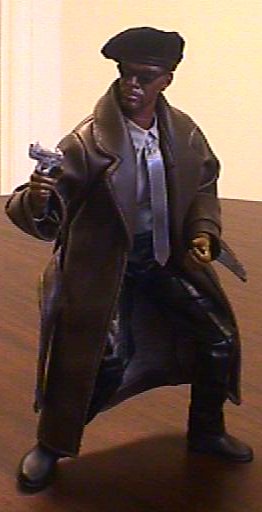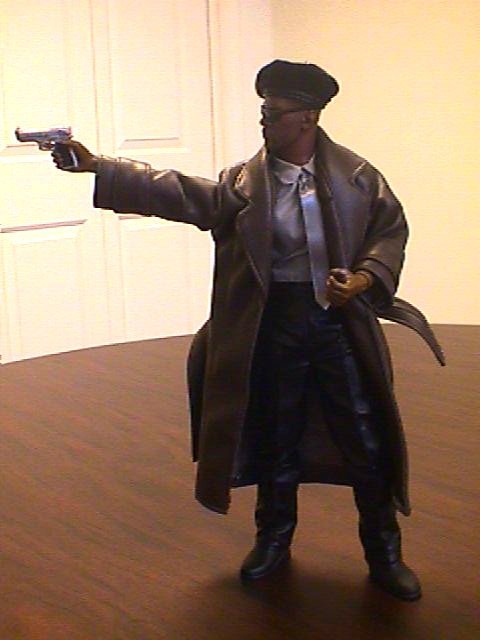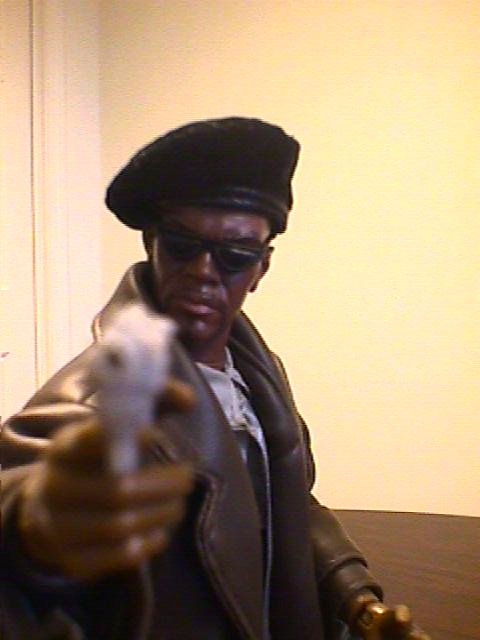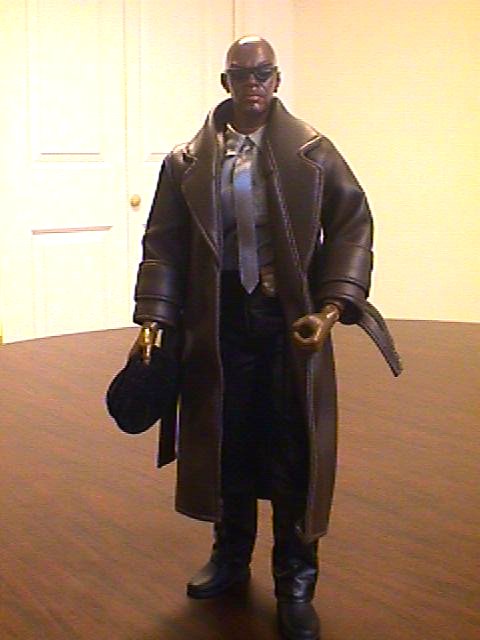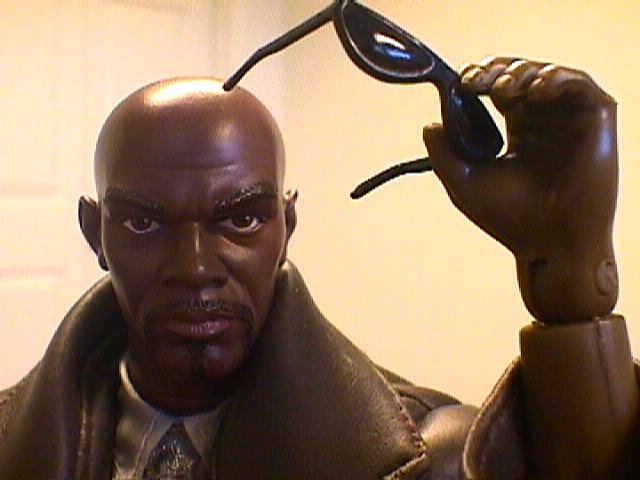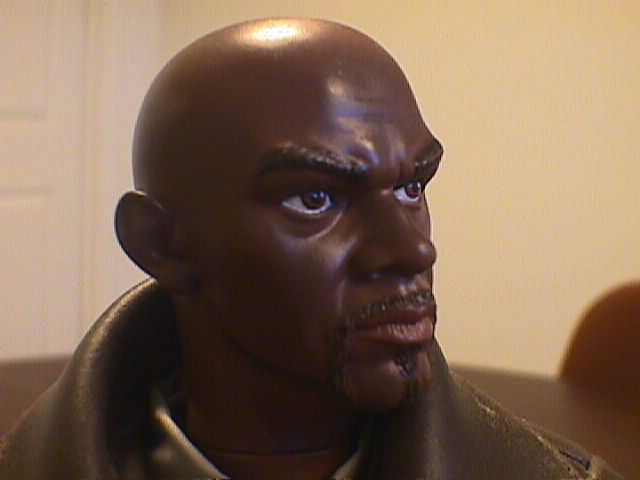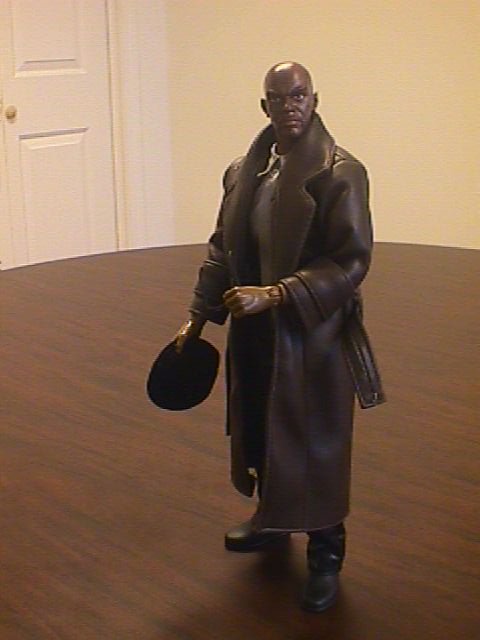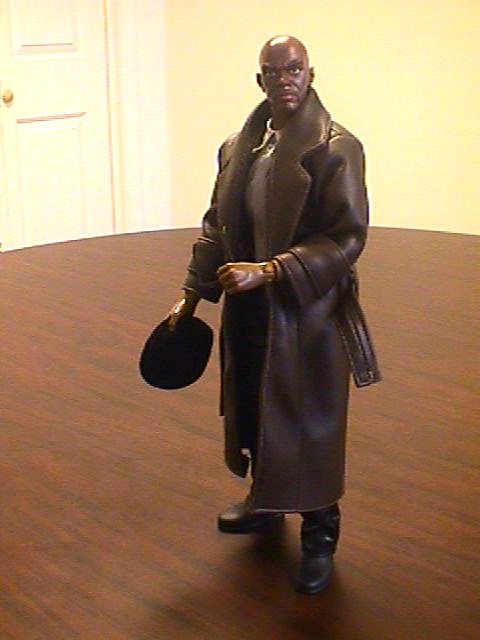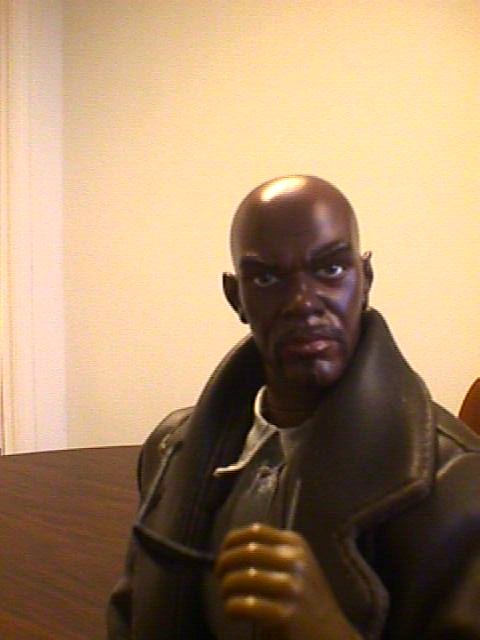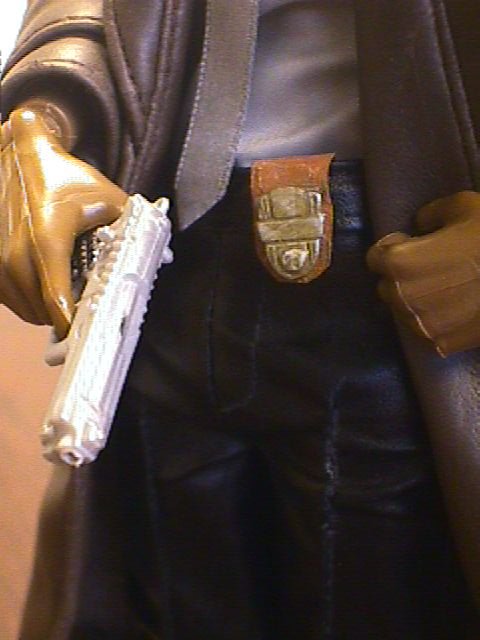 What's my name?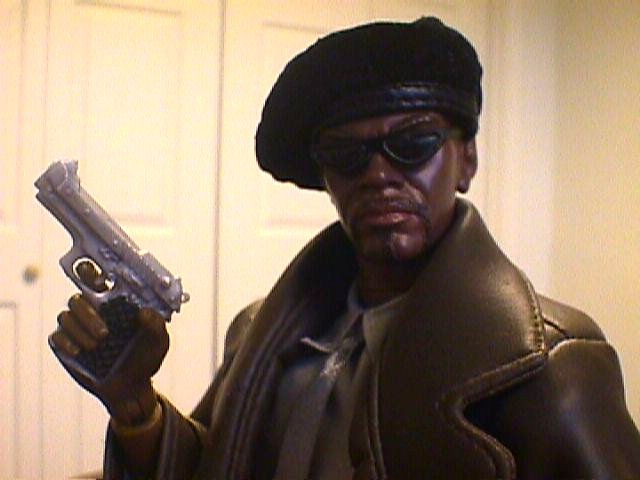 John Shaft is a Blue Box Toys "Body Builder" wearing Elvis Presley's leather pants and one of Ken's shirts, with the Brown Trenchcoat from the Sunny Smile Strike Force "The Assassin" figure and a wonderful black cloth beret from "Astro Dan" Edwards. His sunglasses are from Quentin Tarantino and his gun is from a Hasbro GI-Joe Police Officer. His badge is cut from the front of the Exclusive Premiere "Ralph Kramden" hat, and painted gold.