"The Invincible IRON MAN!"

This is why they call him "The Golden Avenger".

Iron Man, Iron Man
Does whatever an iron can
Presses pants really fine
Keeps those pleats right in line
Look out!  Here comes the Iron Man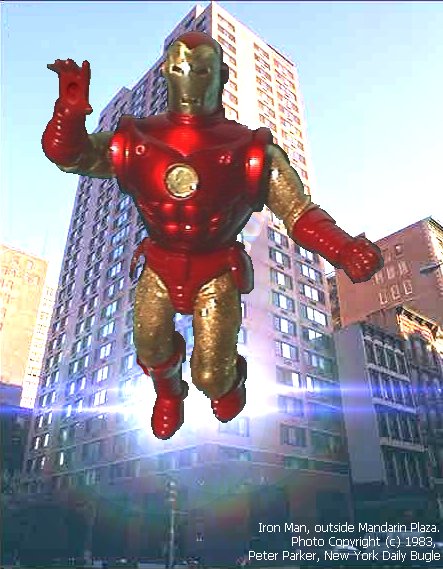 Heard he's strong?  Yeah, that's right
Got transistorized iron might
Can he fly?  Sure, you bet
His steel boots have built-in jets
Hey there!  There goes the Iron Man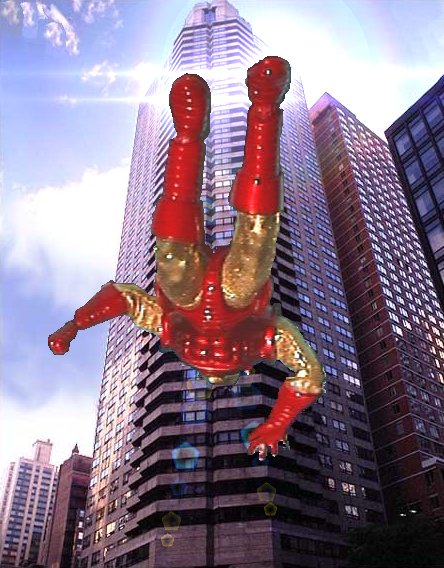 Shellhead takes down his foes
Like a walk in the park
But the world doesn't know
That he's really Tony Stark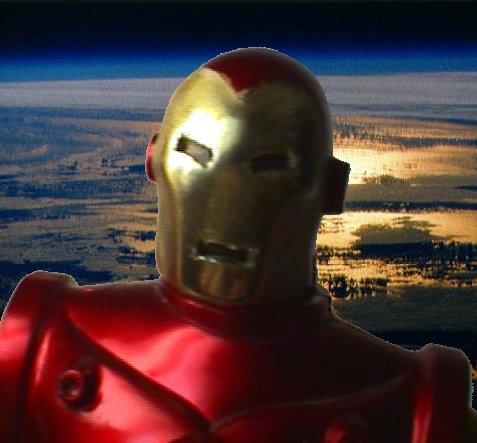 Iron Man, Iron Man
Capitalist running dog Iron Man
Wealth and fame? He's got that
Battles crime just for laughs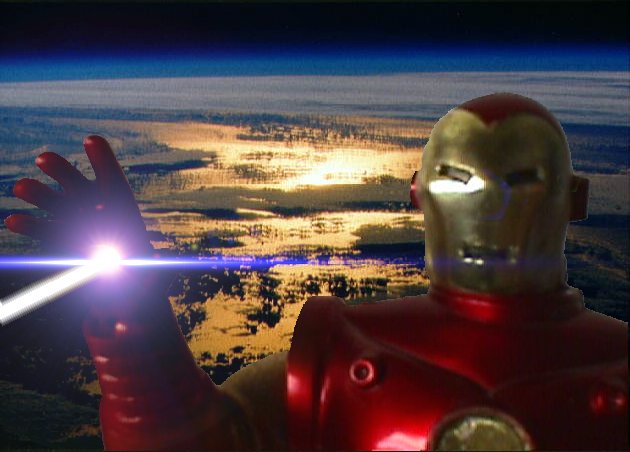 To him, life is a great big bang-up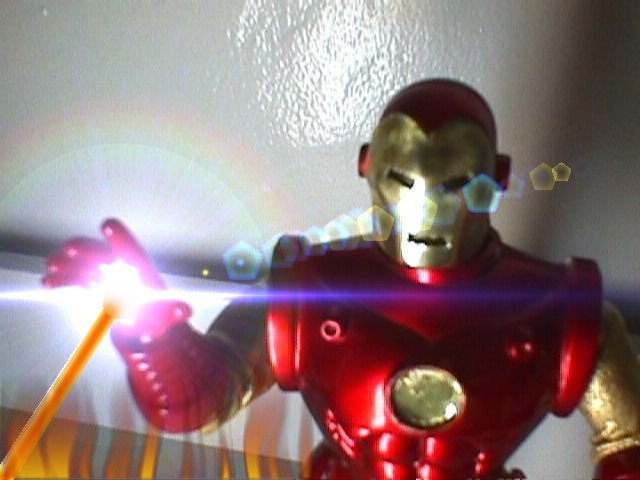 Wherever there's a hang-up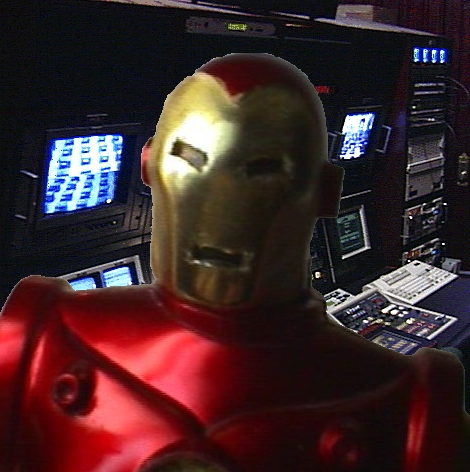 You'll find the Iron Man!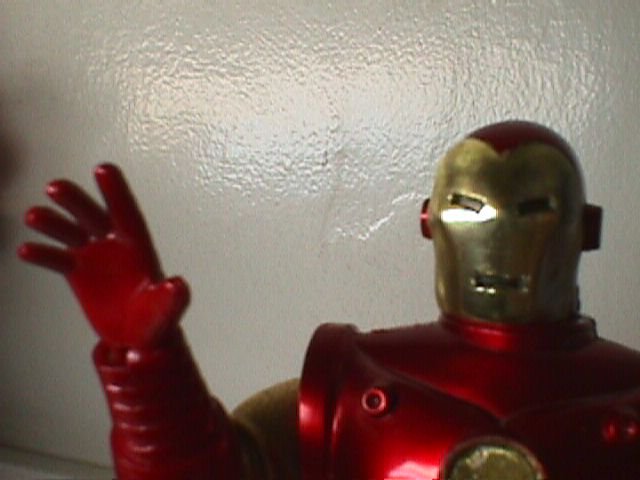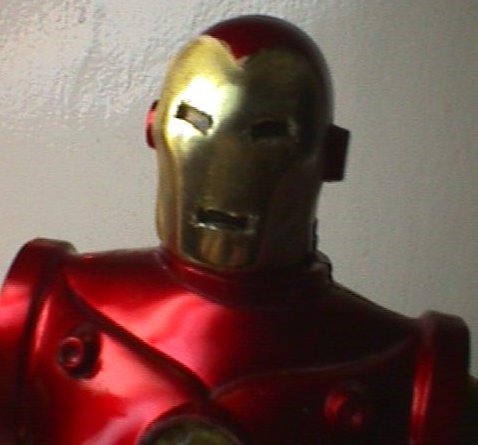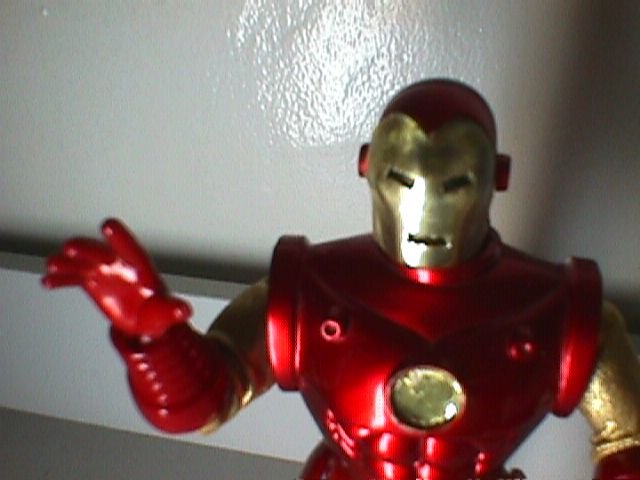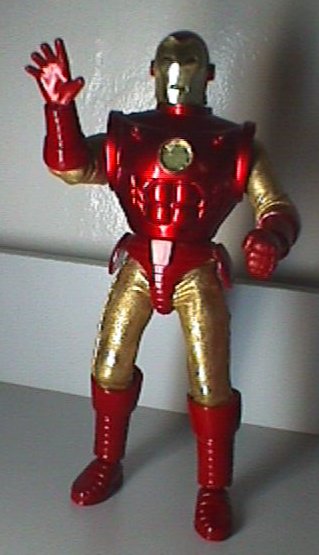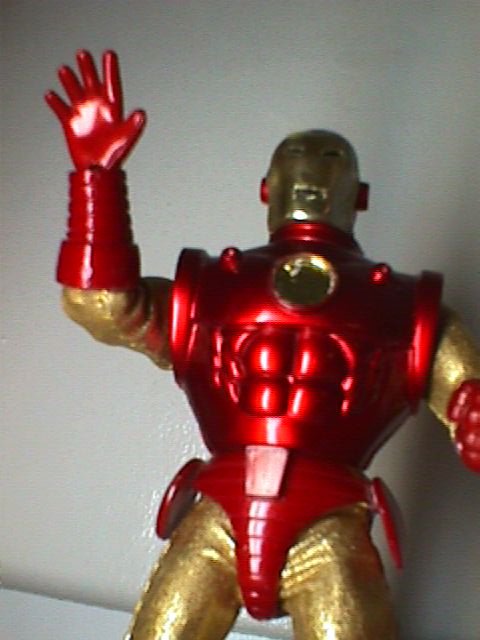 Iron Man's jumpsuit has been replaced with one made from a lovely gold metallic swimsuit lycra. His helmet's faceplate has been coveredwith a layer of the inner tray from an FC box, with eye and mouth holes X-Acto'ed in.