Minutes later, an innocent man with a briefcase shows his passport to the customs officer. James Bond's dirty little mission is done.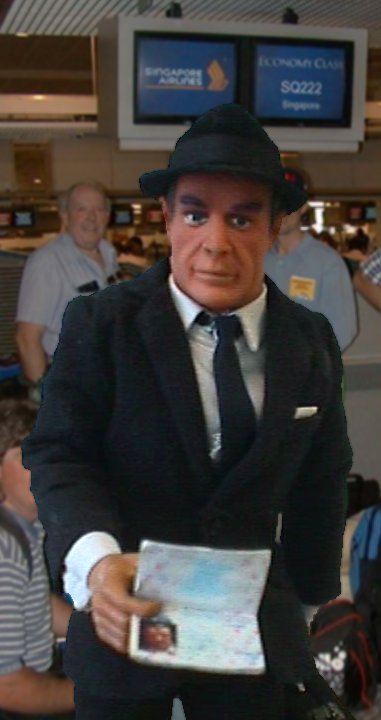 James Bond is wearing the business suit from Mattel's "Frank Sinatra: The Recording Years," black shoes from a Civil War "Soldiers of the World" figure, and custom-made black socks. Bond's collapsible sniper rifle also belonged to the Sunny Smile "Strike Force" Assassin. The briefcase that came with that figure looked exactly like it would carry a sniper rifle, so I replaced it with one that originally contained nail clippers, files, scissors and other manicure supplies.
His passport is custom-made, based on a "printable mini" from here. This is the second version of "The Hit." If you like the old version better, it lives here.