This was Star, who we recently lost to Old Age. We used to call him "Mister Needs-Attention" because if he learned of affection being given anywhere he could get to, he'd be right there to demand that he get even more for himself.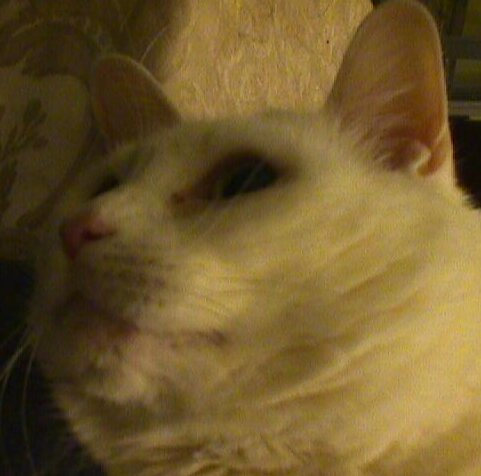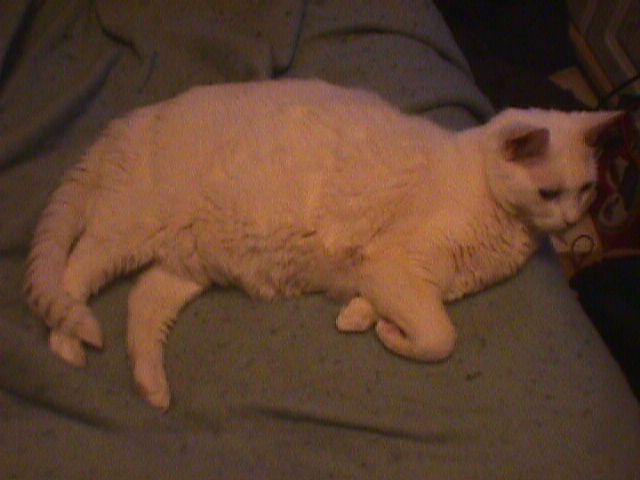 Toward the end, Star became very weak. On what turned out to be his last day, my wife found Star lying in his makeshift kitty-bed, with his head hanging over the front end, face down to the floor. She couldn't bear to leave him like that, so she improvised a pillow for him. It's the saddest, cutest picture ever.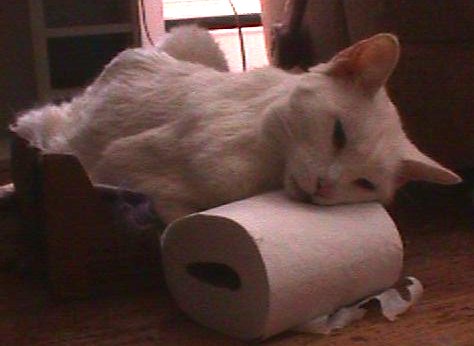 Within three hours after this photograph was taken, Star passed away.
This was "Cookie." He passed away in the late 1990s. He was a friend and partner for many years.